Here come the Travel Hack Team!
Oh my! I've been blogging two months and already this is turning into an incredible journey. I'm loving sharing all my tips for travelling for less, have been nominated for an award, and now I've been invited to join a team of truly talented (and glamorous!!) travel writers over on the Travel Hack. Celebration dance time!!
This group of awesome ladies each have their own specialist travel niche so between us, you should find something for everyone, from weekend wanders to grown up gapping, and much more.
So without further ado, let me briefly introduce the Travel Hack team. Be sure to check out the site for lots of inspiration but don't worry, I'm not abandoning you. I will still be bringing you lots of travel inspiration here on TravelTheGlobe4Less too.
Monica – the yummy mummy/aka TravelHack
Monica, the original Travel Hack, developed her wanderlust whilst travelling around Australia in a campervan. She's been travel blogging since 2009, and has built an incredible following sharing stories of stylish yet affordable adventures. She's just as at home launching herself into exciting activities, as she is in luxury hotels and glamorous restaurants.
She may have just had a baby but that isn't going to stop her. George's passport is going to be filled in no time! Here's Monica and the adorable mini hack, aged just 15 months, (watch out for George's blogging stories on The TravelHack too!

Claire Robinson – The Weekend Wanderer

Claire's dedicated to sharing exciting weekend adventures with you through vivid pictures and storytelling. You might find yourself guffawing at her humorous ability to transport you to another destination.
Claire writes on the Travel Candy, works full-time as a freelance writer, and puts her travel obsession down to the time she spent in Kenya as a child.
Amy Stewart – The Grown-Up Gapper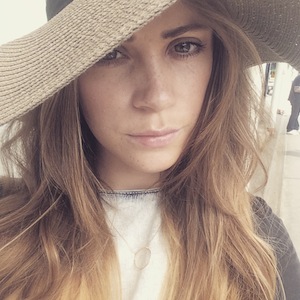 Amy is a freelance writer, and travel and beauty blogger at Bambi Jane. If you can't face life without make-up, and usually travel with a truckload of cosmetics, then you need Amy's advice!
She's dedicated to yoga, coffee and of course travelling, and she also knows where to find a fabulous bikini!
Amy's about to kick off an epic American road trip followed by up to two years working in the Canadian wilderness. Don't worry, she will still be sharing her travels with you at every opportunity, and I'm sure she will have plenty of tips on looking good in the wild!
Char Taylor – The Stylish Traveller (and mum-to-be!)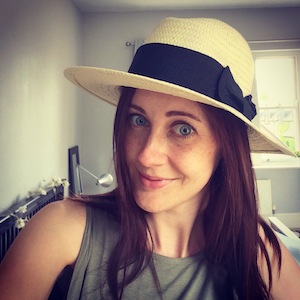 Char's website, Taylor Hearts Travel, is definitely one to check out if you want to enjoy stylish travel without the luxury price tag!
She shares her love of travel with reviews and recommendations of unique experiences and stylish hotels from both home and away.
Char is another dedicated blogger squeezing travel into annual leave from her full-time job. Another self-confessed impatient (see my bio!) she is a machine bringing you 4 – 5 posts a week to keep your inspiration topped up.
Hayley – The Long Term Traveller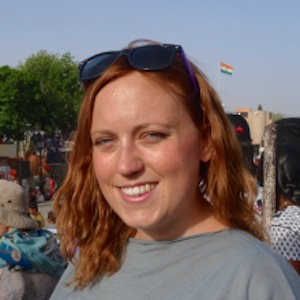 I'm not sure whether to describe Hayley as the full-time wanderer, or the female version of Bear Grylls given her penchant for disaster.
She has been bitten by a spider in Honduras, harboured a worm in her arm in Fiji, experienced a force 8.8 earthquake in Chile and been electrocuted in India. I think she can tell us a thing or too about coping with travel mishaps.
Hayley shares her travel stories on Love Puffin, recounting tales of life on the road in a brutally honest, no holds barred kind of way.
She's about to embark on a month-long bootcamp, followed by her PADI scuba course, and will be bringing you her tales of life on the road in SE Asia.
Jenny Dolphin – The Stylish Packing Expert

Jenny Dolphin is the honorary American on the team. Home is Minnesota, but she has roamed the globe for the last 10 years living in Australia, California, New York, Colorado, Italy, Rhode Island, and Florida.
Jenny blogs on Traveling Chic and will be sharing with you lots of tips and tricks from her time as a flight attendance.
She is the Dynamo of packing smart and stylish whilst keeping it light. If you need inspiration for what to put in your suitcase (and the tip here ladies is not your entire wardrobe!) then look no further!
Mollie Bylett – The Adventurer

Mollie discovered a passion for travel after becoming an accidental backpacker at the age of 19. After adventures in South East Asia, Australia and New Zealand, she now indulges her travel itch by capturing unforgettable moments through her blog, Mollie Bylett.
This blog is packed with fabulous photography, videos showcasing her song writing (didn't I tell you this was an amazing bunch of ladies?) and bubbling enthusiasm.
Elle Croft – The Stylish London Expert

Elle Croft loves sharing her love of London, and other far-flung destinations, through 
A Bird in the Hand
.
When she got married in Australia in 2007, her honeymoon was an extended trip around the globe.
She now mostly focuses on shorter-term breaks planned around work, but she is still a genius for finding exciting new things to see, and do.
If champagne and chocolate are your thing, you must check her out. After all, who can resist champagne and chocolate?
Anne Slater-Brooks – The Travel Hacker
Then there's me.
I've been travelling since spending time as an au pair in Belgium as a teenager. The excitement of heading to the train station, not knowing where I would end up has never left me!
Thing's never change as I still have a habit of getting lost, but don't you find you have some of the best experiences like that?
I work full-time in Sales for a Financial Services company, but by night indulge my passion for travel by sharing with you lots of ways to upgrade your travel experiences for less money, right here on Travel the Globe 4 Less.
Over the years I've indulged in every kind of travel from 100 bed dorms to super luxurious, butler included hotels. Whilst I love being spoiled, I'm equally at home on an overnight bus or train, in a room with no view (Vietnam for those in the know) or in a caravan (although frankly I prefer to avoid the latter!).
So, that's the girly gang! You can read stories from all the Travel Hack team on the Travel Hack site, and indulge in individual sites. That's way better than two for the price of one!
Got something to say? Please scroll down and add your comment. I always love to hear from you, so don't be shy!